About
Are you busy working like a dog? Come sniff around!
We are a new business in town who offers many exercise services for your animals. I guess you could call us a "rare breed."
Does your fur friend....
Need some socializing? We do GROUP WALKS!
Need some one on one time? We do EXCLUSIVE WALKS!
Going away for the weekend? We do PET SITTING!
Need someone to let your pups out in the back yard and give them some CUDDLE time? We've also got that COVERED!
DON'T FURGET to sign you pooch up for our "DOG TIRED HIKE" on DEC 5th 2018.
Thats 4 hours of non stop running, sniffing, and playing on our specially sourced out trails. We provide treats and water!
This is a more personable experience so we only have room for 4 dogs so get in there fast!
You can fully expect your fury friend to come home dog tired!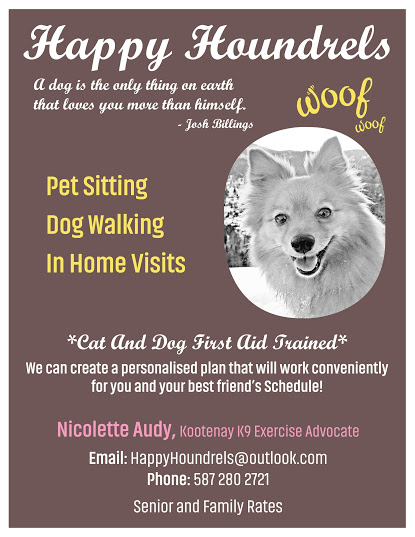 Hours Of Operation
Wednesday:
10:00AM-10:00PM
Thursday:
10:00AM-10:00PM
Saturday:
10:00AM-10:00PM